FROM: edc&TheThree TO: schmidtyboy DATE: February 8, 2021, 3:38 p.m. RE: 'apostle' Buehner's Youtube Service
Buehner was really doubling down yesterday. Hard. …careful with that…It very well may be a long train runnin' but God's the Master of Doubling Down. It's comin. Quickly.
https://www.linkedin.com/in/earl-buehner-10583a42
parlay
To save this word, you'll need to log in.
parlayed; parlaying; parlays
Definition of parlay
(Entry 1 of 2)
1: to bet in a parlay
2a: to exploit successfullyHe hoped to parlay his basketball skills into a college scholarship.
b: to increase or otherwise transform into something of much greater valueShe parlayed $5,000 and years of hard work into a multimillion-dollar company.
parlay noun
Definition of parlay (Entry 2 of 2)
: a series of two or more bets so set up in advance that the original stake plus its winnings are risked on the successive wagersbroadly : the fresh risking of an original stake together with its winnings
Did you know?More Example SentencesLearn More About parlay
Did you know?
In gambling, parlay is used for a series of bets in which a person places a bet, then puts the original stake of money and all of its winnings on new wagers. The noun comes from the French name for such bets: paroli. Be careful not to mix up the verb parlay with the similar word parley, meaning "to speak with another or to confer."
Examples of parlay in a Sentence
Recent Examples on the Web: VerbThe question going forward, as Kenneth Sherrill, a professor emeritus of political science at Hunter College, put it, is whether Adams can parlay his moment into lasting success.— Gregory Krieg, CNN, 3 Feb. 2022Companies like GameStop that are at the center of the recent buying craze among amateur investors want to parlay the hype into a more meaningful business turnaround.— Julia Horowitz, CNN, 7 Jan. 2022
These example sentences are selected automatically from various online news sources to reflect current usage of the word 'parlay.' Views expressed in the examples do not represent the opinion of Merriam-Webster or its editors. Send us feedback.
See More
https://9d0bdbf53d2409ea19362979805eac4b.safeframe.googlesyndication.com/safeframe/1-0-38/html/container.html
First Known Use of parlay
Verb
1828, in the meaning defined at sense 1
Noun
1904, in the meaning defined above
History and Etymology for parlay
Verb
verbal derivative (perhaps with conformation to PARLEY entry 2 or French parler "to speak") of paroli "series of bets set up so that the original stake and winnings are placed on successive wagers," borrowed from French, borrowed from Italian, plural of parolo (stress on first syllable), of uncertain origin
NOTE: Apparently the earliest attestation of the Italian word is in the Italian-English dictionary of John Florio, Queen Anna's New World of Words, or Dictionarie of the Italian and English Tongues (London, 1611), in which Pároli is defined as "a grand part set or cast at dice," with a corresponding verb Paroláre "to set or play at a grand part at dice." French paroli first appears as a gloss of the Italian word in the Italian-French dictionary of Antoine Oudin, Recherches italiennes et françoises, ou Dictionnaire, contenant outre les mots ordinaires, une quantité de Proverbes & de Phrases (Paris, 1640), where Italian Paroli is glossed as "paroli, aux dez" ("paroli, at dice"). C. Battisti and G. Alessio (Dizionario etimologico italiano, Florence, 1954) characterize parolo as Neapolitan ("voce napoletano") and adduce additionally Sicilian pàrula "doppia posta nel giuoco del faraone o bassetta" ("double stake in the game of faro or basset [a game similar to faro]"), which they aver to be a derivative of paro "equal." Opposing these conjectures is the entry párolo in a list of dialect words from Lucca in Tuscany, along with their etymologies, compiled by Silvio Pieri ("Appunti etimologici," Zeitschrift für romanische Philologie, Band 30 [1903], p. 302). Pieri proposes that the word is a univerbation of paro lo "I offer it (hold it out)," referring to the sum wagered. This etymology is seconded by the Oxford English Dictionary, third edition, and the Trésor de la langue française.
Noun
derivative of PARLAY entry 1
Learn More About parlay
Share parlay
Post the Definition of parlay to FacebookShare the Definition of parlay on Twitter
The first known use of parlay was in 1828
See more words from the same year
Listen to Our Podcast About parlay
Theme music by Joshua Stamper ©2006 New Jerusalem Music/ASCAP
Get Word of the Day delivered to your inbox!Sign Up
Dictionary Entries Near parlay
parlay
Statistics for parlay
Last Updated
11 Feb 2022
Look-up Popularity
Top 2% of words
Cite this Entry
"Parlay." Merriam-Webster.com Dictionary, Merriam-Webster, https://www.merriam-webster.com/dictionary/parlay. Accessed 13 Feb. 2022.
Style: MLA
Seen & Heard
People are talking about
More Definitions for parlay
parlay verb
English Language Learners Definition of parlay
: to use or develop (something) to get something else that has greater value
See the full definition for parlay in the English Language Learners Dictionary
More from Merriam-Webster on parlay
Thesaurus: All synonyms and antonyms for parlay
Britannica English: Translation of parlay for Arabic Speakers
See Definitions and Examples »
Get Word of the Day daily email!
Name that Thing: Flower Edition
Name that flower

Test your knowledge – and maybe learn something along the way.TAKE THE QUIZ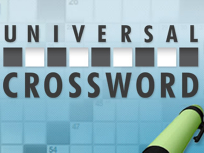 A daily challenge for crossword fanatics.TAKE THE QUIZ
Love words? Need even more definitions?
Subscribe to America's largest dictionary and get thousands more definitions and advanced search—ad free!MERRIAM-WEBSTER UNABRIDGED
WORDS AT PLAY
ASK THE EDITORS
WORD GAMES
Learn a new word every day. Delivered to your inbox!
OTHER MERRIAM-WEBSTER DICTIONARIES
FOLLOW US
© 2022 Merriam-Webster, Incorporated